Why Cloud Databases Are a Critical Part of Modern Infrastructure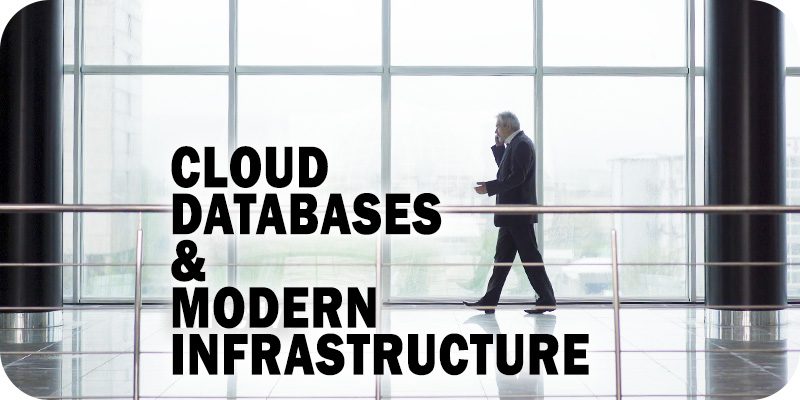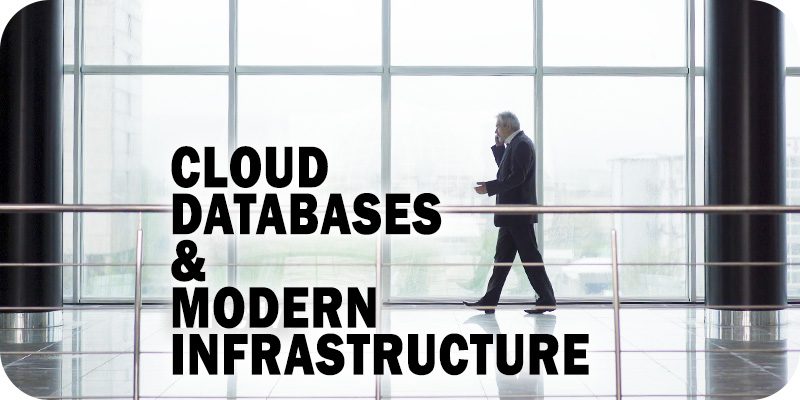 Solutions Review's Contributed Content Series is a collection of contributed articles written by thought leaders in enterprise technology. In this feature, Couchbase VP of Global Field Engineering Chris Harris offers commentary on why cloud databases are a critical part of modern infrastructure.
Databases impact everyone's daily lives, and power high-performing applications that keep critical data infrastructure up and running. From travel booking to video streaming and online shopping to credit score monitoring, every industry relies heavily on database technology and the cloud to create fast, seamless, premium app experiences to users around the globe.
According to Gartner, the database management market experienced impressive growth of 22.3 percent in 2021, primarily driven by cloud database platforms, whose share of this growth reached nearly 50 percent of the overall market. Cloud databases, and their ability to keep high-performing applications and critical infrastructure up and running, have certainly made an impact as a foundational element of today's modern technology stack.
The question is: how critical are cloud databases, really? I'll explain why cloud databases are a necessary component for today's modern business and take a look at real-world use cases demonstrating how databases have the power to modernize and transform business outcomes.
Cloud Databases & Modern Infrastructure
Today's Modern Tech Stack Needs a Cloud Database
Modernization is all about shifting from monolithic apps of the past—like CRM systems, for example—into an advanced microservices architecture built for the future. One of the key principles here is disaggregation of the data tier so independent microservices can scale elastically based on their individual needs. This is where modern cloud databases shine.
Organizations need a database, built for the 21st century, that can keep up with the pace of business. As businesses grow, data grows too – and companies need a fast, flexible, low-latency and affordable way to store and access the data. In essence, cloud databases combine the ease of development and ease of deployment and management to offer business agility in bringing new capabilities to the market faster than traditional databases.
How Cloud Databases Can Impact Multiple Touchpoints
Data plays a significant role in today's society – both in a physical and digital way. As data is generated, it needs to be stored, and that's where databases come in. Databases are used across every sector of society, from financial services to retail, online gaming and more.
For example, when it comes to travel booking, or anything travel-related, the process can be incredibly complex – and companies need to be prepared to serve their customers by ensuring the technology, software and solutions in place can support the agility and performance needed to keep business running, especially during the holiday season or when there is an uptick in demand.
A leading provider of travel bookings, Amadeus uses a powerful database to keep up with the rapid growth of daily workloads. Serving more than 1.8 billion passengers per year, Amadeus has no room for service outages, and the company relies on its database platform to scale for 100 percent annual growth while decreasing operational costs and simplifying management and replication processes.
In the world of online gaming , Nexon, the company that produces Virtual World games, dramatically improved data management and replication across geographies by deploying a cloud database. This allowed the company to get new markets up and running within 20 minutes as they rolled out across Asia, Europe and North America. By leveraging a cloud database, Nexon's developer teams received faster query speed, while uptime and operational efficiency improved. With a high availability and distributed memory-first architecture, Nexon was able to provide a consistent performance experience for players as game adoption grew.
Additionally, MOLO17—a software developer company—was tasked with building a location tracking and communication application for Insiel SpA and the Italian Coast Guard in Barcolana, the world-renowned regatta in the Gulf of Trieste. The lack of internet connectivity on boats at sea led to communication and assistance delays. To address these challenges, MOLO17 turned to a cloud database that works regardless of network connectivity to support the app's infrastructure.
Building a Better Tech Stack to Support True Modernization
By 2025, Gartner predicts that more than 85 percent of organizations will make cloud the centerpiece of new digital experiences and organizations will not be able to fully execute on their digital strategies without the use of cloud-native architectures and technologies.
A central part of these strategies is the data and cloud databases provide a competitive advantage for enterprises looking to support true modernization today and in the years to come. In recent years alone, organizations have faced transformative events from rapid digital transformation in 2020 to now—the AI era. Regardless of the event at hand, an organization's technology stack must be able to support rapid change and business agility, if and when needed. Powerful, always-connected cloud databases have the potential to support new innovation and turn these ideas into reality.
Latest posts by Chris Harris
(see all)