The airSlate Features Healthcare Companies Should Know About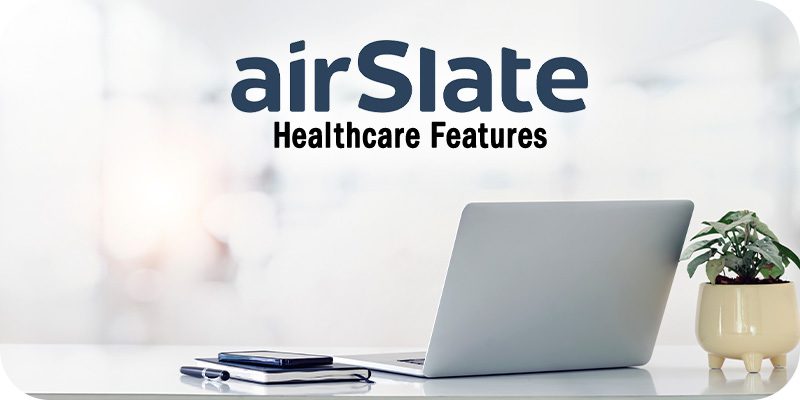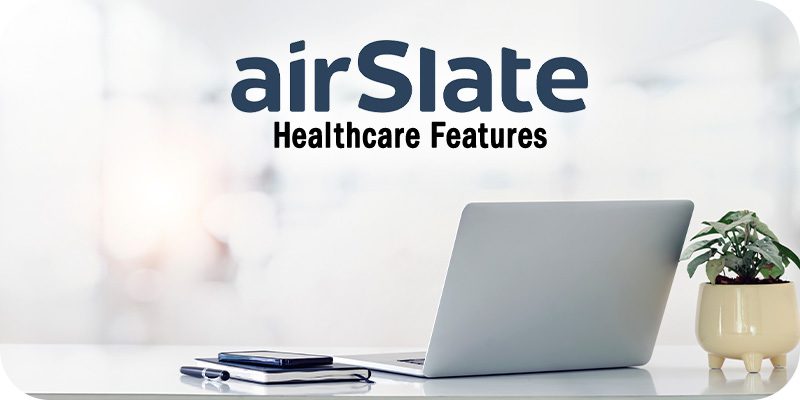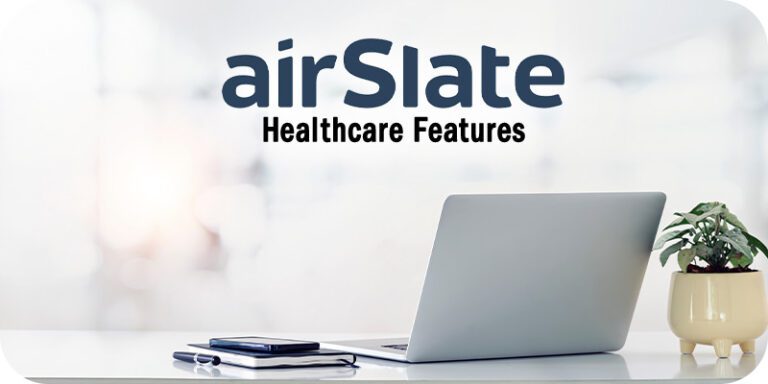 The editors at Solutions Review spotlight the airSlate document, automation, security, and contract management features that healthcare companies should know about.
Healthcare professionals need access to consistent, dependable technology systems capable of managing and automating as many of their processes as possible. However, not every healthcare solution is created equal, and professionals in the healthcare industry deserve to work with technology that streamlines their workload, not add to it. That's where software like airSlate can help, as this document workflow automation solution can help businesses eliminate time-consuming processes, maximize provider efficiency, and more.
With that in mind, the editors at Solutions Review compiled a list to spotlight some of the airSlate features healthcare companies can use to improve processes, streamline employee workloads, and guarantee consistent, high-quality care to patients and families.
The 5 airSlate Features Healthcare Companies Should be Using
---
Pre-Built Document Workflow Templates
Healthcare providers that work with airSlate can access a suite of document workflow templates custom-built for their industry. These templates can be customized even further to meet the unique needs and use cases of each business. For example, users can access pre-built document workflows for:
Patient intakes
Medical histories
Health evaluations
Online appointment forms
Hospital discharges
Medical consent
And more
No-Code Web Forms
airSlate's drag-and-drop form designer can help companies streamline the process of integrating mobile-ready web forms into their document templates. The no-code designer allows users of all experience levels to add fillable fields, conditional logic, widgets, dropdowns, tables, radio buttons, and brand logos to a form. Customers can also use airSlate's bots to send notifications, route documents, transfer data between cloud applications, and automate and integrate the web form workflows they create.
Contract Management
Generate quotes, invoices, orders, and contracts while receiving payments and tracking contract processing with airSlate's contract management capabilities. These tools enable users to automate every step of their sales and procurement processes, reduce the risk of errors by automating tasks, integrate multiple systems of record, and connect contract-related functions into a single workflow.
Enterprise-Grade Security and Compliance
Security capabilities are a crucial factor healthcare providers must consider when evaluating technology platforms. That's why airSlate's solution is built with secure data management and privacy features that comply with HIPAA, GDPR, PCI DSS, FERPA, and CCPA regulations. Users can also configure access to their company's database so that only authorized users (i.e., the attending physician) can access patient data.
Healthcare Automation
Automation has become a crucial asset in the healthcare industry, as these technologies allow providers to streamline how they organize patient records, ensure secure data management, free workers from time-consuming tasks, and empower professionals to focus on the work they're best at. Automation is a core tenet of airSlate's technology and is designed to help its healthcare customers centralize medical facility management efforts, eliminate manual operations, reduce information gaps, improve regulatory compliance, provide better customer service, streamline patient scheduling, and more.
---
Learn More about airSlate's Features Here
---
Latest posts by William Jepma
(see all)