How to Automate Compliance Through the Dev Cycle and Reduce Time to Market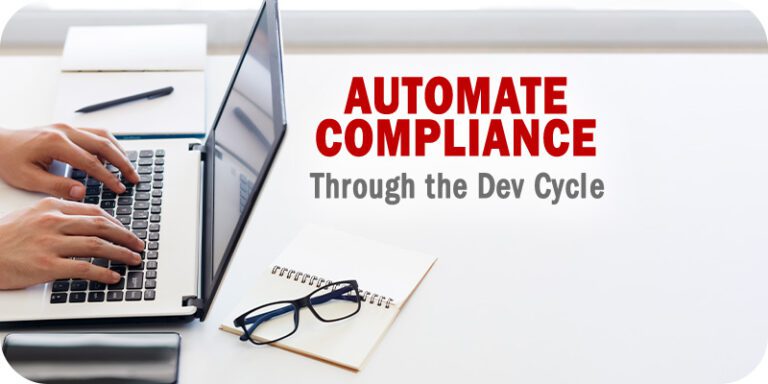 As part of Solutions Review's Contributed Content Series—a collection of articles written by industry thought leaders in maturing software categories—Venkat Thiruvengadam, the Founder and CEO of DuploCloud, outlines a few ways companies can automate compliance processes throughout the dev cycle.
For start-ups building in the cloud, the rush to launch day can quickly become a stop-and-go situation thanks to compliance bottlenecks. Most companies must comply with a veritable alphabet soup of standards (SOC 2, PCI DSS, HIPAA, GDPR, etc.) before pushing a product live, which can significantly delay the time to market. Whether you're still in the planning stages, halfway through the development cycle, or on the verge of launching, automating compliance can save you months in security reviews. With that in mind, here are some places where companies can automate their compliance processes.
Design Phase (Pre-Production)
The design phase is the ideal time to think about compliance process automation. This is also an opportune time to determine which compliance standards apply to your solution. 
Consider Platform Engineering
Platform engineering refers to using a low-code/no-code development platform to provision cloud infrastructure. As cloud compliance becomes more complex, development platforms are growing in popularity as a way to streamline compliance processes. While gathering your toolkit and preparing to create your product, remember that finding the right platform can make life easier for your team in the months ahead. Instead of working with a fractured set of developer tools, all your team members can work from the same hub, making tracking your compliance efforts easier. 
Automate Compliance-Related Workflows
Automating tasks related to compliance standards prevents them from slipping through the cracks when you're in the middle of the development cycle. Whether you plan to work from a single platform or multiple environments, map out your workflows before you begin and automate as many compliance tasks as possible. Many developer platforms offer features that aid in automating workflows. Project tracking and management tools like Jira or Asana also have robust automation features, which assign tasks and send reminders once you've set up your projects and workflows. 
Development Phase
This is a crucial time for compliance automation. By this point, you should be familiar with the requirements you'll need to meet, which means you can start working on the required features as you build your solution.  
Use Built-in Compliance Standards
One of the easiest ways to automate compliance is to have the most up-to-date standards pre-built into your product. Platforms can provide out-of-the-box compliance controls and auto-generate cloud configurations per standards guidelines. That means a significant portion of the compliance legwork is done for you, which leaves your team more time to bring your company's vision to life.  
Set Up Automatic Reporting
Set yourself up for success come audit time by automating your reporting. Tools like LogicManager and SolarWinds Security Event Manager allow you to set up automated reporting months in advance to keep track of your compliance progress without fretting about missing deadlines and spending hours collecting documentation from disparate sources.  
Conduct Automated Risk Assessment Scans
Automating risk assessment is the equivalent of checking your work as you go along, except instead of setting up assessments yourself, a tool can run in the background and do most of the work for you, including remediation recommendations. You can utilize automated network mapping tools like Auvik or Datadog to get a bird's eye view of your solution and automated penetration tools (such as CrowdStrike) to set up risk evaluations on a weekly and monthly basis. 
Maintaining Compliance 
Meeting compliance standards is a case for celebration—if you've gotten to this point, your launch day is likely within sight. But unfortunately, it's not a one-and-done achievement. Maintaining compliance is an ongoing challenge for start-ups because staying abreast of evolving requirements can quickly take up your time and resources. Creating an automated compliance management process can make maintaining compliance much less burdensome. 
Implement File Integrity Monitoring (FIM)
FIM tools, like Netwrix or Tripwire, can help you automatically detect changes in your system and stay ahead of a potential cyber-attack by taking protective measures. These protective measures, along with the monitoring capabilities of most FIM tools, can help you stay compliant with standards like PCI DSS and SOC. 
Use Continuous Compliance Tools                                         
Several scanning and detection tools are available to help you keep up to date with compliance standards. That includes packet sniffers like Snort, which can detect abnormalities in incoming data, and vulnerability scanners like Intruder or Nmap (open-source). You can create a patchwork of tools on your own or use an all-in-one solution. 
Automated compliance management is critical for beating competitors to market, and a low-code/no-code platform with built-in compliance considerations is the simplest way to complete the process.
---
Latest posts by Venkat Thiruvengadam
(see all)